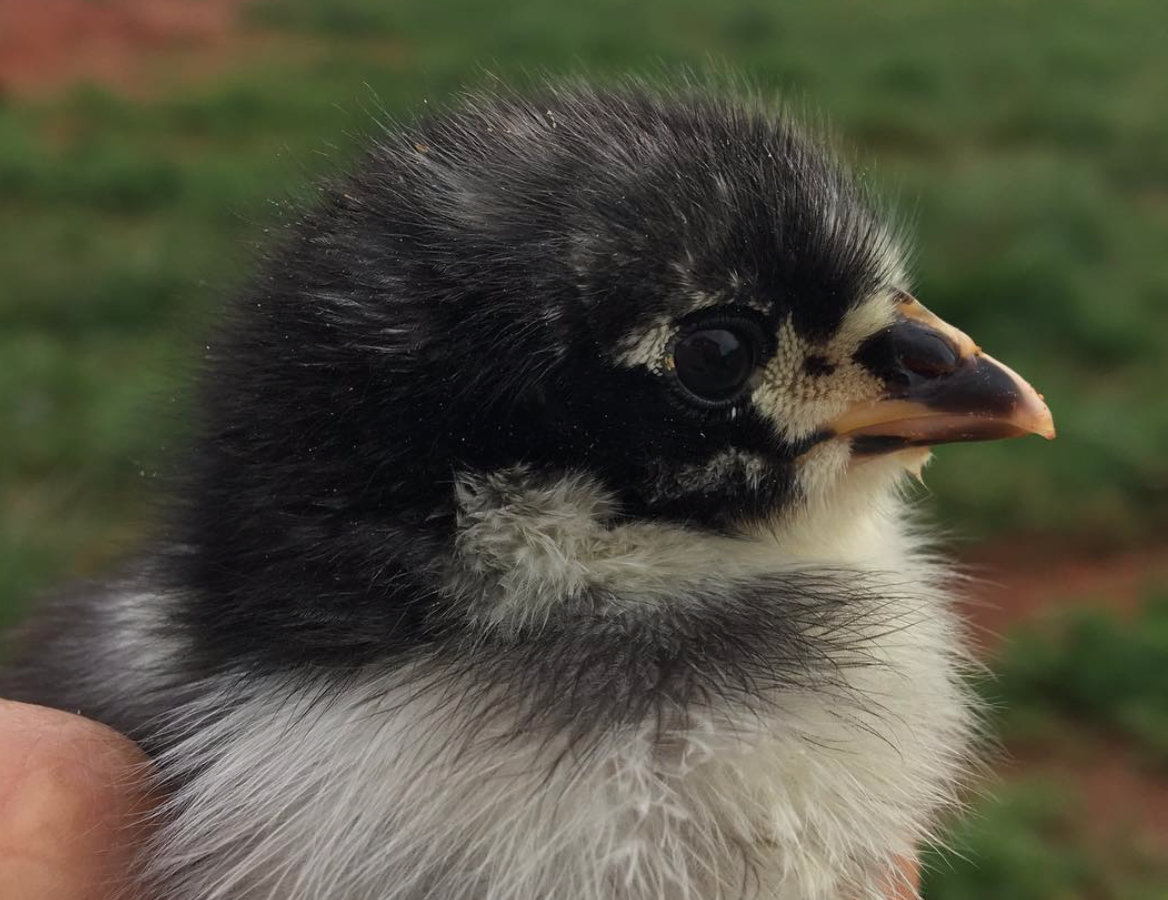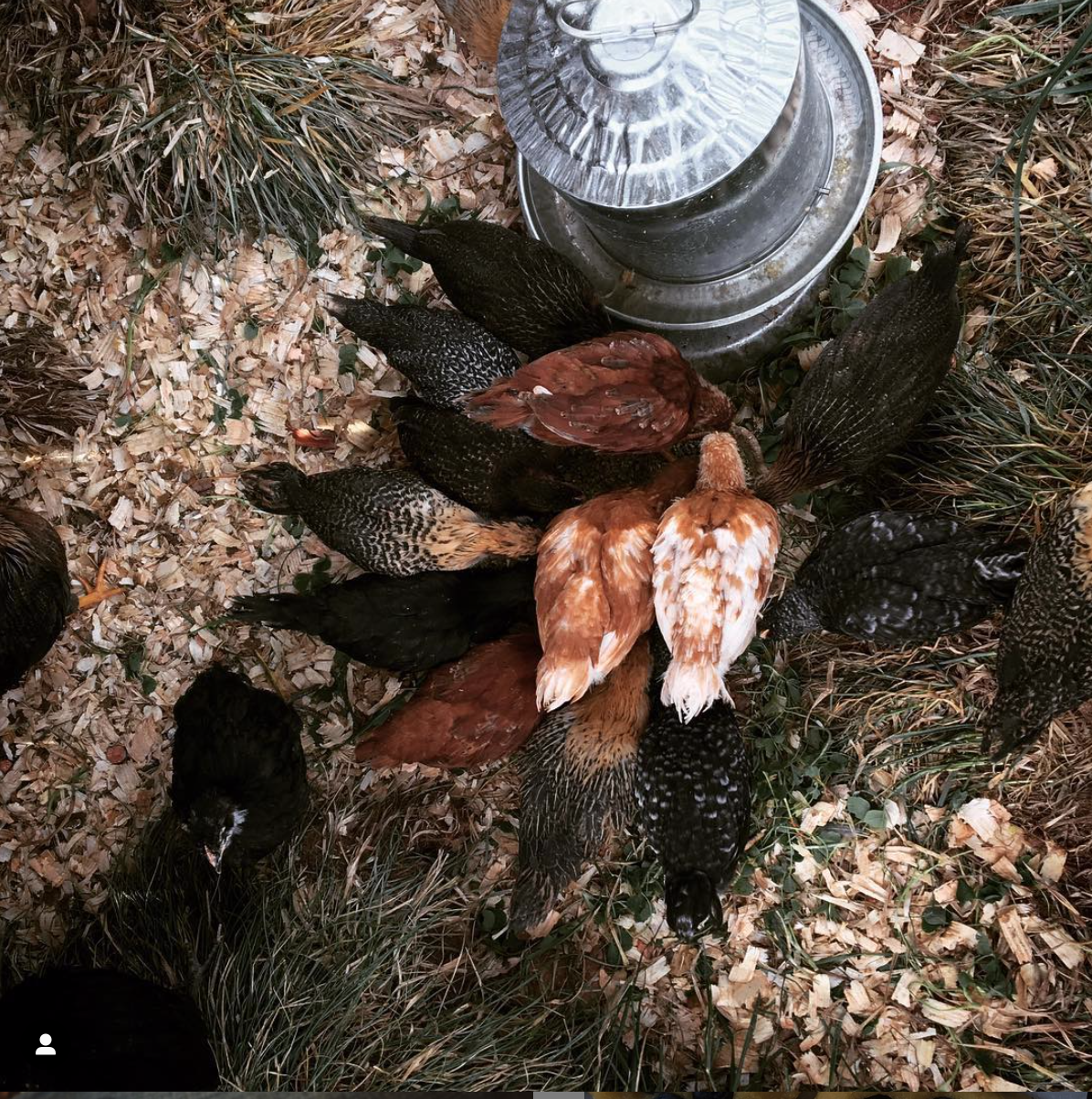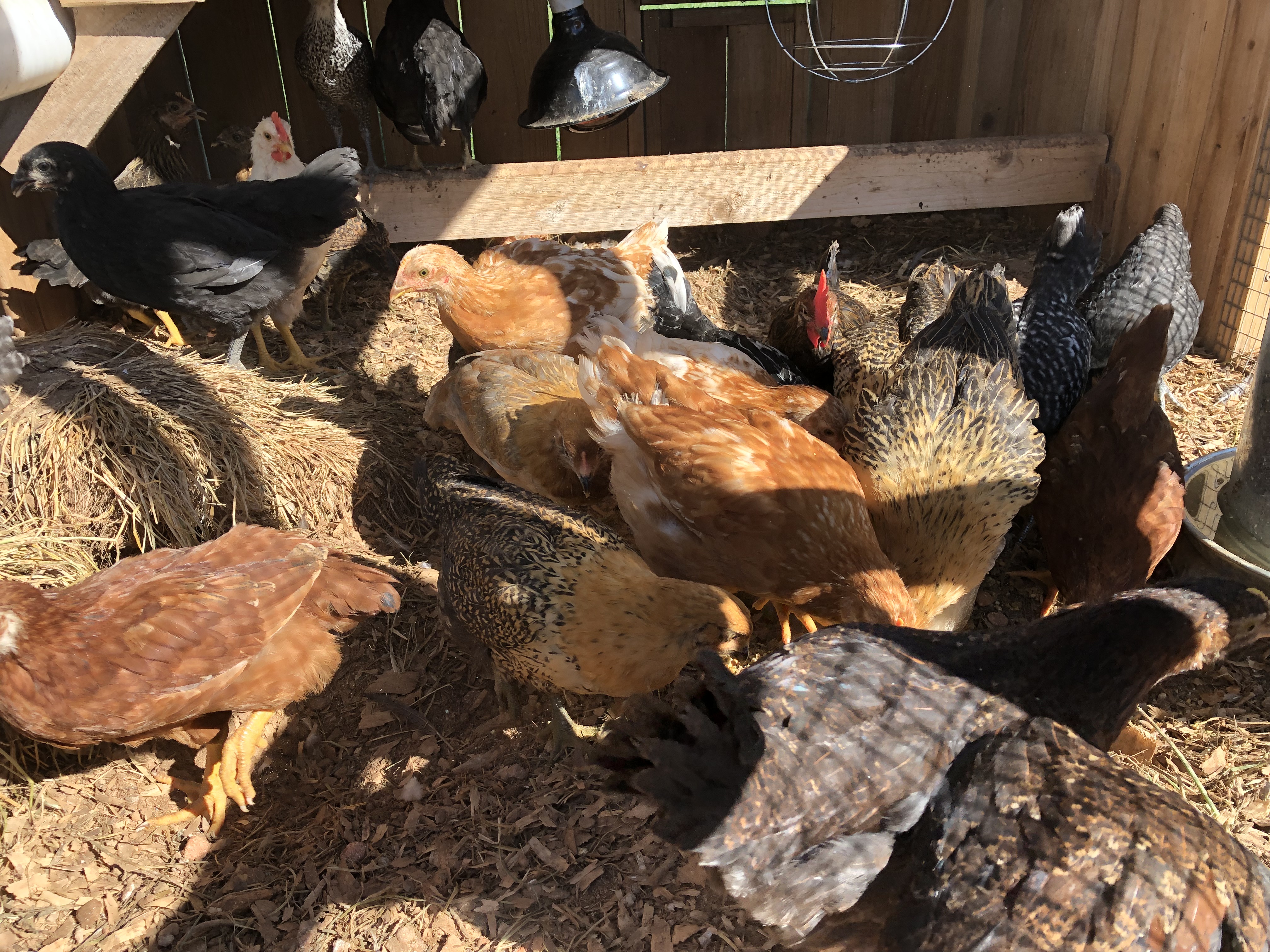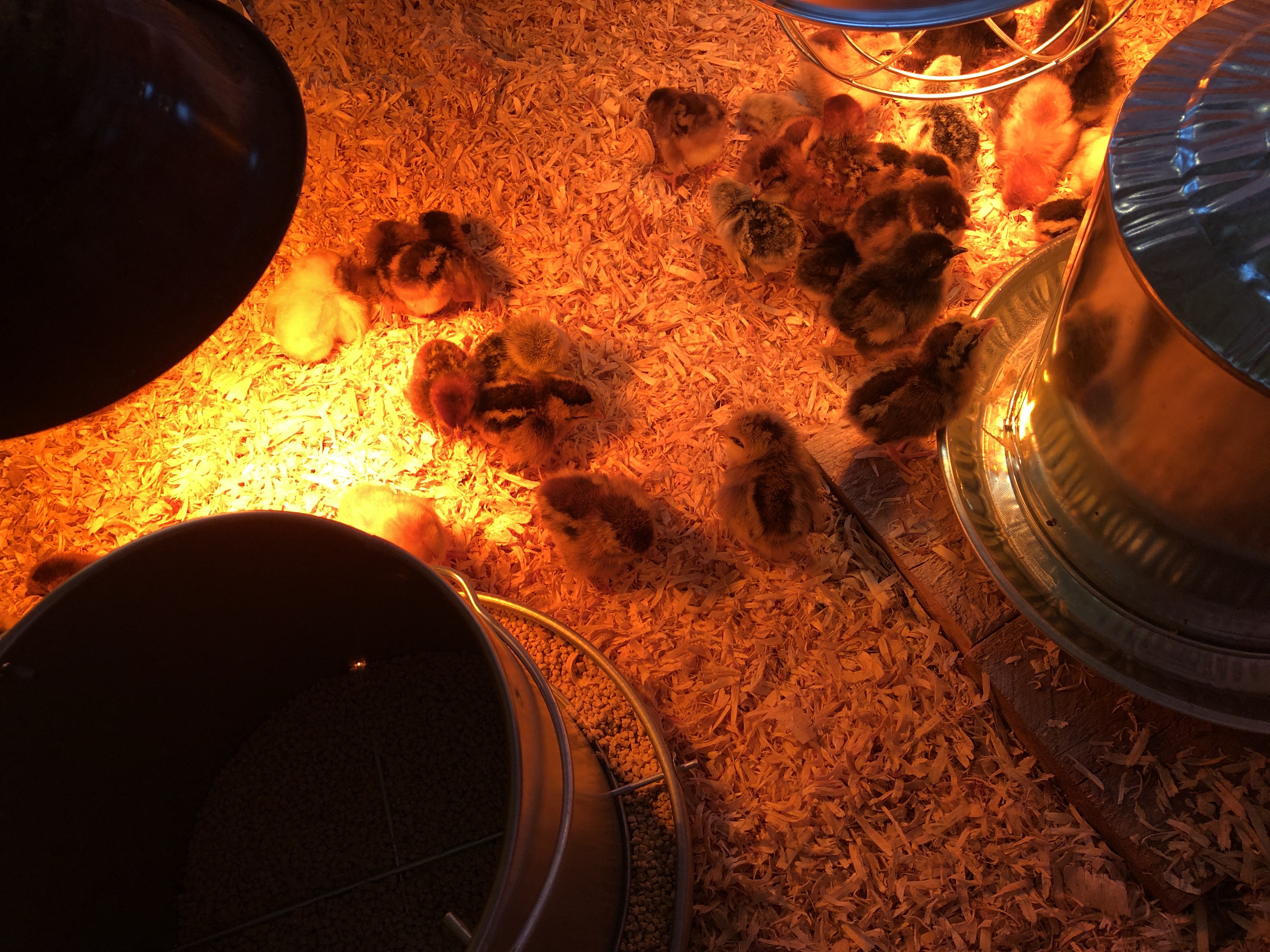 I don't know where the ideas to get chickens came from. But I think it was always a joke since that first easter, when Emary got me 2 geese to live in the living room of our one bedroom 3rd floor apartment in Atlanta... But Emary always talked about getting them.
So one spring when I was traveling in Tennessee for work, I stopped by a co-op, and got 6 chickens, 4 Buffs, an Australorp and a Barred Rock. I loaded them into the front seat of my car and drove from Knoxville to Atlanta listening to their sweet then annoying cheeps. When I got them home, Emary was surprised for sure, because we were no where close to being ready for them, and Oliver was due to be born in a couple months. Not to mention it technically wasn't legal in Marietta to have chickens on a residential lot... but we figured it out, and fell in love with the Eggs. I mean the orange of a good pasture raised egg is amazing!
So this spring when we didn't have anything but a barn built, we decided to get 45 more birds. Now this was our first time ordering chickens online. So we kind of took a gamble, but our mission was to test out several different breeds to see which did best on our property, with the least amount of management.
Our primary goal for these birds, when full grown was to have them them start to produce eggs, and some varieties are trial birds to be processed later in the season. Also we got some roosters, and will potentially attempt to hatch our own chicks next year. And since we have an orchard, we want to have the chickens eating grubs out of the ground to help protect the trees from those bad bugs.
We chose to order our birds through Murray McMurray Hatchery, though not the least expensive they had the best selection and we had heard good things  from other farmers who used them. 
When the birds arrived at the end of Feb, we did have some that had died or were not doing well on arrival. (Most likely because they spent a night where is was 5 deg F, before coming down south. But the hatchery worked with us to get those replaced, and were super easy to deal with. 
We only ordered a couple but once we establish which breed is the best layer, forager, and meat. We will start to increase our order of those varieties. The big thing for us now is putting them to work foraging, and helping us process compost. 
The varieties we chose to test: 
Black Australorp
Ameraucana

 
EGYPTIAN FAYOUMIS

 
Silver Spangled Hamburgs

 
SINGLE COMB BROWN LEGHORN
SPECKLED SUSSEX
WHITE ORPINGTON
Modern B.B. Red Games

 
Whiting True Blue
Whiting True Green
Barred Rock
RHODE ISLAND RED
Red Star
W. C. BLACK POLISH