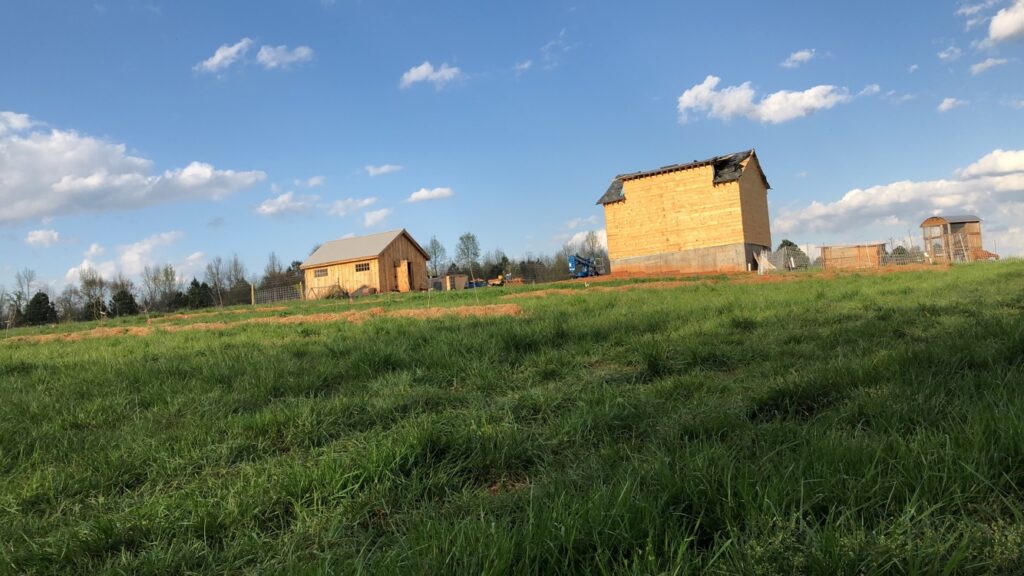 The best way to describe our story is, one easter when we first started dating, Emary got Grant a pair of Geese to live in our apartment. Why? Because – Easter….
If you ask us, we always knew we were called to do something like this, but never thought it would actually happen. Mainly because we thought it was a dream for when we turned 60 or 65 not when we turned 30…
A little about us, we are 2 pieces to 1 whole. I know cliche, but really… Emary is the Philosopher and the planner, and Grant is the implementor (Sharp or dull, you decide). Without Emary, Grant wanders in aimless directions doing stuff with no end goal, or general plan.  Without Grant, Emary could fill a couple books with great ideas and plans, but would never actually get them started.
If you ask, and we honestly answer, we do tend to have an "impulsive" streak. When Grant was starting his career (first job) & Emary was about to graduate college, and start training to become an early childhood teacher, we decided to have our first child, Emma Grace, because kids are awesome!
This is where is shifted from a dream into a vision for our family's future though.
When Emma was born we started digging deeper into the food we eat, got healthy, and started loosing all the college weight we didn't know we put on, and we started to see how much access we have to good local foods, and how many local farmers there are working hard to provide, healthy, organic, pasture raised food near us. So we started talking to them, and learning about this amazing art that has been looked down on by previous generations.
And we planted… fruits (raspberries, blueberries, blackberries, apples) at our house, we added raised beds in the back yard. And Emary has always talked about chickens, but Grant thought that was going a bit far… So 2 months before we had our second child, Oliver, Grant showed up with 6 chicks, because…. It was spring? Did we have a coop? Did we have a plan? Nope.. But we made it work. Well 5 of them made it at least…. And that's were our addition to good home grown food began…
Needless to say, we started running out of space for our perennial fruits, so we started our search for land. We looked at several, but everything in our price range was clear cut or was not ideal for even small scale farming. Until one Friday night we found our 39 acres in Hull, GA, just north of Athens. We went to see it next day and put an offer in that night. We had a  plan to slowly start building & planting an orchard, go camping, etc, and eventually in 5 or so years move on to the property… So 6 months after that we sold our house in the suburbs, bought a cabin kit, and moved to a rental Athens… The rest is the present check out the blog to learn more…